Carmella R. Upshur,
Licensed Real Estate Agent
Website:
http://www.farnettrealestate.com
Email:
carmella@farnettrealestate.com
Company:
Farnett Real Estate
Telephone:
315-378-9295
Cities served:
Central New York
Installations:
Fort Drum and Hancock Field Air National Guard Base
About me:
I am Carmella R. Upshur of the Central New York area. Maybe you have heard, "It takes a village to raise a child." With that said, "It takes strong families to build that village." It is my desire to strengthen my community, to inspire families to rebuild their communities, one home at a time. I specialize in commercial, residential, and investment properties; as well as, military and civilian relocation.

0313
Doris M. Olin
, Associate Broker, Military Specialist
C.R.S., G.R.I., A.B.R, C.I.P.S p;
Website:
www.realestatedorisolin.com
fortdrumwatertown.com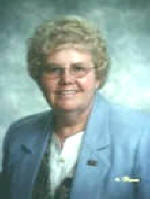 Email:
dolin@gisco.net
Company:
Coldwell Banker Rimada Realty
Telephone:
315-783-0241
Cities served:
Watertown, Fort Drum, Adams, Alexandria Bay, Black River, Brownville, Calcium, Cape Vincent, Carthage, Chaumont, Clayton, Copenhagen, Deferiet, Dexter, Ellisburg, Evans Mills, Felts Mills, Fishers Landing, Gouverneur, Great Bend, Deferiet, Harrisville, Croghan, Henderson, Henderson Harbor, Lafargeville, Lorraine, Mannsville, Morristown, Natural Bridge, Philadelphia, Redwood, Rodman, Sackets Harbor, Theresa, Thousand Island Park, Three Mile Bay, Wellesley Island, Fineview, Pulaski, Sandy Creek, Adams Center Lafargeville
Installations:
Fort Drum
About me:
I have been a No. 1 agent with Coldwell Banker Rimada for 25 years.  Born and raised in Watertown.  Eighty percent or more of my sales are Military buyers and sellers.  Full time dedicated agent.  My husband and I have four children and spouses and nine grandchildren.
Colette O'Mara
, NYS Licensed Real Estate Sales Person
NYSAR HOMES Certification
Website:
www.ColetteOMara.com

Email:
coletteomara@gmail.com
Company:
Excel, REALTORS
Telephone:
315-436-0783
Cities served:
Syracuse, Baldwinsville, Cicero, Central Square, Brewerton, Liverpool, North Syracuse, Camillus, Dewitt, Jamesville, Cazenovia, Manlius, Fulton, Pulaski, Constantia, Cleveland, West Monroe
Installations:
About me:
As a full time Realtor I work hard for my clients and Customer Service is my specialty. My sellers and buyers needs are my primary concern with focused attention on leveraging my professionalism and experience in this area to find solutions and options.  Specialized training through the New York State Association of Realtors earned me the HOMES ( Housing Our Military with Exceptional Service) certification and being a mom of two servicemen heightens my level of dedication to assist all military service persons ( active or retired).  The access I have arranged to a group of professionals that have the same dedication to customer service for our military to assist with all aspects of the real estate transaction provides the smooth, efficient, and timely experience you expect. 
Karl R. Rush
, Lic. Real Estate Associate Broker GRI, ABR, CBR, Resort and Second Home Specialist
Website:
www.tlc-realestate.net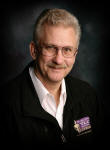 Email:
karl.realestate@yahoo.com
Company:
TLC Real Estate, LLC
Telephone:
(315) 486-8969
Cities served:
Jefferson County, St Lawrence County, Lewis County in NY
Installations:
Fort Drum, NY
About me:
 I am a retired Army CW3 that has been solving military and civilians real estate needs (buying, selling, renting) for over twelve years.  I believe in representing each person as a client not a customer.  Clients get all the perks; customers get nothing but honesty.  Call me and I'll explain the difference it makes in the quality of your real estate experience. We do not currently have a member who meets your search criteria, but will assist you in finding one. Simply send us an email, include the city or installation, and we'll reply with at least 2 qualified professionals. Click here to send your request.
New York
Military Installations
Albany, NY MEPS
N. Pearl St & Clinton Avenue
Leo W. O'Brien Federal Building
Albany, NY 12207
Buffalo, NY MEPS
2024 Ent Ave.
Building 799
Niagara Falls ARS, NY 14304-5000
Fort Drum
Army Community Service
4330 Conway Road
Building P-4330
Fort Drum, NY 13602


Fort Drum SFAC
10720 Mount Belvedere Boulevard
Building P-10720 Clark Hall
1st Floor Room B1-40
Fort Drum, NY 13602

Fort Hamilton
113 Schum Avenue
Bldg 113
Brooklyn, NY 11252

Naval Support Unit, Saratoga Springs
19 J. F. King Drive
Bldg 104
Saratoga Springs, NY 12866


New York City, NY MEPS
116 White Avenue
Fort Hamilton Military Community
Brooklyn, NY 11252-4705


Syracuse, NY MEPS
6001 East Molloy Road
Building 710
Syracuse, NY 13211-2100


USAREC, New York City Battalion
US Army Recruiting Battalion – New York City
111 Battery Avenue
Brooklyn, NY 11252-7000


United States Military Academy at West Point
622 Swift Road
West Point, NY 10996-1985

West Point SFAC
626 Swift Road
2nd Floor
West Point, NY 10996


NY Cities near

Military Installations:
Brooklyn NY
Saratoga Springs NY
Syracuse NY
Watertown NY