Helen Goodson,

Sales Associate Realtor, MRP
Website:
Visit My Website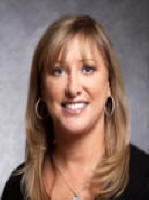 Email:
Helen.goodson@foxroach.com
Company:
Berkshire Hathaway Fox & Roach
Telephone:
609-969-8729
Cities served:
Burlington and Camden Counties, Medford, Evesham, Mt Laurel, Cherry Hill, Voorhees, Moorestown
Installations:
Joint Base, Mcguire-Dix-Lakehurst
About me:
Full time Realtor at Berkshire Hathaway in Medford since 2014. Originally from London UK, relocated to NJ in 2008 so understand all about relocating a whole family and took the Military Relocation Professional course so I can in turn assist our Military in co-ordinating a swift, smooth efficient move!

0117
Vicki Benn,
Salesperson, MRP,C.M.R.S
Website:
www.militaryrealestatewife.com

Email:
vbenn@eracentral.com
Company:
ERA Central Realty Group-Bordentown
Telephone:
520-245-6224
Cities served:
Bordentown, North Hanover, Wrightstown, Cookstown, Mansfield, Mount Laurel, Evesham/Marlton, Moorestown, Medford, Medford lakes, Pemberton, Browns Mills, Mount Holly, New Egypt, Hamilton, Willingboro, Burlington, Chesterfield, Columbus, Florence,Pemberton Boro, Springfield, Jobstown,Cherry HIll, Mapleshade, Plumstead, Cream Ridge, Jackson
Installations:
Joint Base, Mcguire-Dix-Lakehurst
About me:
As a military spouse and a previous KEY spouse, I understand military life: waiting for orders, moving, "PCSing", and other relocation "stresses". Just one of those "stresses" to consider is where will WE live? Do we rent or buy? If we buy, will we be able to resell the house? If we rent, are we wasting our money instead of building equity in a home? Where is the clinic, the commissary, the schools, shopping? So many questions, so many decisions — all while trying to find housing.

Growing up in Arizona had me convinced that there was no other place on the planet that I wanted to live. All that changed when I married my military man because now change IS my life!

There is nothing more I'd like to do than to make transitioning from one place to another easier for my clients. For me, real estate is all about building lasting relationships. I strive to earn the trust and respect of my clients. I understand firsthand how quickly life changes, so I am sensitive to my client's needs and dedicated to making the process of buying, selling or renting as seamless as possible.

When your life changes direction, I am here to help!

0116
Alfred Brenner , Realtor - Associate, CMRS
Website:
Alfred Brenner Website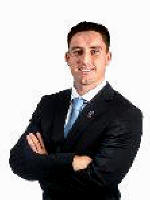 Email:
abrenner@actionplusrealty.com
Company:
Century 21 Action Plus Realty
Telephone:
732-664-2384
Cities served:
Monmouth, Ocean, Burlington, Mercer Counties
Installations:
Joint Base McGuire, Dix, Lakehurst
About me:
Served in the Marine Corps for 6 years as a Military Working Dog Handler at Camp Pendleton Ca. We deployed to Afghanistan in 2010 and in October I was severely injured by an explosive device. I was medically retired in 2012 and began the transition process to civilian life. Now a Realtor in NJ and a recent home buyer, it is my goal to assist military members in their transition whether PCS or going back home.

0415
Deanna Richardson, Realtor
Website:
Deanna Richardson Website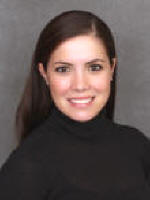 Email:
deannarose02@hotmail.com
Company:
RE/MAX Main St. Realty
Telephone:
856-905-3118
Cities served:
South Jersey
Installations:
Joint Base MDL
About me:
As a lifelong resident of South Jersey I know the area to help make the transition smooth for relocation buyers. As a military member (Navy reservist and combat Veteran) I know the ins and outs of the VA loan, as well as the needs of relocating military families. I truly care about not only finding families homes or residential rentals, but making them feel comfortable in the area right away.

0613
Julia Joyce-Hall, ABR, GREEN
Website:
www.clickburlingtonhomes.com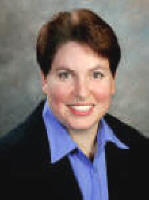 Email:
julia.joyce-hall@prufoxroach.com
Company:
Prudential Fox & Roach
Telephone:
856-630-4482
Cities served:
Burlington, Mt. Laurel, Mt. Holly, Pemberton
Installations:
Joint Base/MDL
About me:
Married to a now-retired AF member with strong ties to base, I assist fellow families relocating with both purchasing and renting.
Nancy Schumacher,CRS, GRI, ABR, Broker-owner
Website:
www.NancySchumacher.com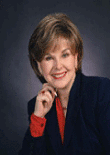 Email:
Nans@remax.net
Company:
Re/Max PowerCentral
Telephone:
856-797-1550
Cities served:
Medford, Marlton, Mt. Laurel, Lumberton, Hainesport, Tabernacle, Southampton, Cherry Hill
Installations:
Fort Dix, McGuire AFB
About me:
A consultant who is sensitive to the unique needs and stresses of military personnel, having satisfied their real estate requirements for the past 18 years.
New Jersey Cities near Military Installations


Medford
Marlton NJ
Mt. Laurel NJ
Lumberton NJ
Hainesport NJ
Tabernacle NJ
Southampton NJ
Cherry Hill NJ
Burlington NJ
Mt. Laurel NJ
Mt. Holly NJ
Pemberton NJ